What is trademark registration in Australia?
Trade marks identify unique products or services, like a business name or logo. They can protect:
words
phrases
logos
letters
numbers
symbols
sounds
shapes
images
scents
Trade marks differ from company names, business names, or domain names. To have exclusive rights to your business name, protect it with a trade mark.
Benefits of a trade mark A registered trade mark gives you exclusive rights to use, license, and sell the mark in Australia for the goods or services it's registered for. It's a valuable marketing tool that increases in value with your business's success.
Check if your trade mark is available Before applying, search to ensure the trade mark you want isn't already registered. IP Australia's free trade mark checker tool shows similar existing trade marks. You can then apply to register your trade mark.
How long does protection last? A trade mark is protected for 10 years initially and can be renewed every ten years, for a fee. Renew up to 12 months before the renewal date or 6 months after, with a late fee if after the due date.
What is a trademark? Trademarks distinguish goods or services of a trader from others and must be registered for rights under the Trade Marks Act 1995 (Cwlth). A registered trademark owner has exclusive rights to use the trademark for the goods and services it's registered for.
Benefits of registering a trademark Trademark registration provides certainty and a clear statutory framework for enforcement. An Australian trademark registration covers all of Australia and can be extended every 10 years. Owning a trademark lets you sell or license it to others, which isn't possible with an unregistered trademark.
Trademark notification Once a trademark is registered, use the symbol '®' to notify others, or 'TM' or 'TM application pending' for unexamined applications.
Applying for a trademark Consider these factors when deciding to apply for a trademark:
Is there a valid and defensible reason to use and register this trademark?
Does this mark infringe any other trademark currently registered or in use within Australia?
Is the trademark capable of achieving registration?
A trademark application can take over 20 months to be fully registered with IP Australia. You don't need to wait for registration before using it, but it can't be enforced as a registered trademark until registered.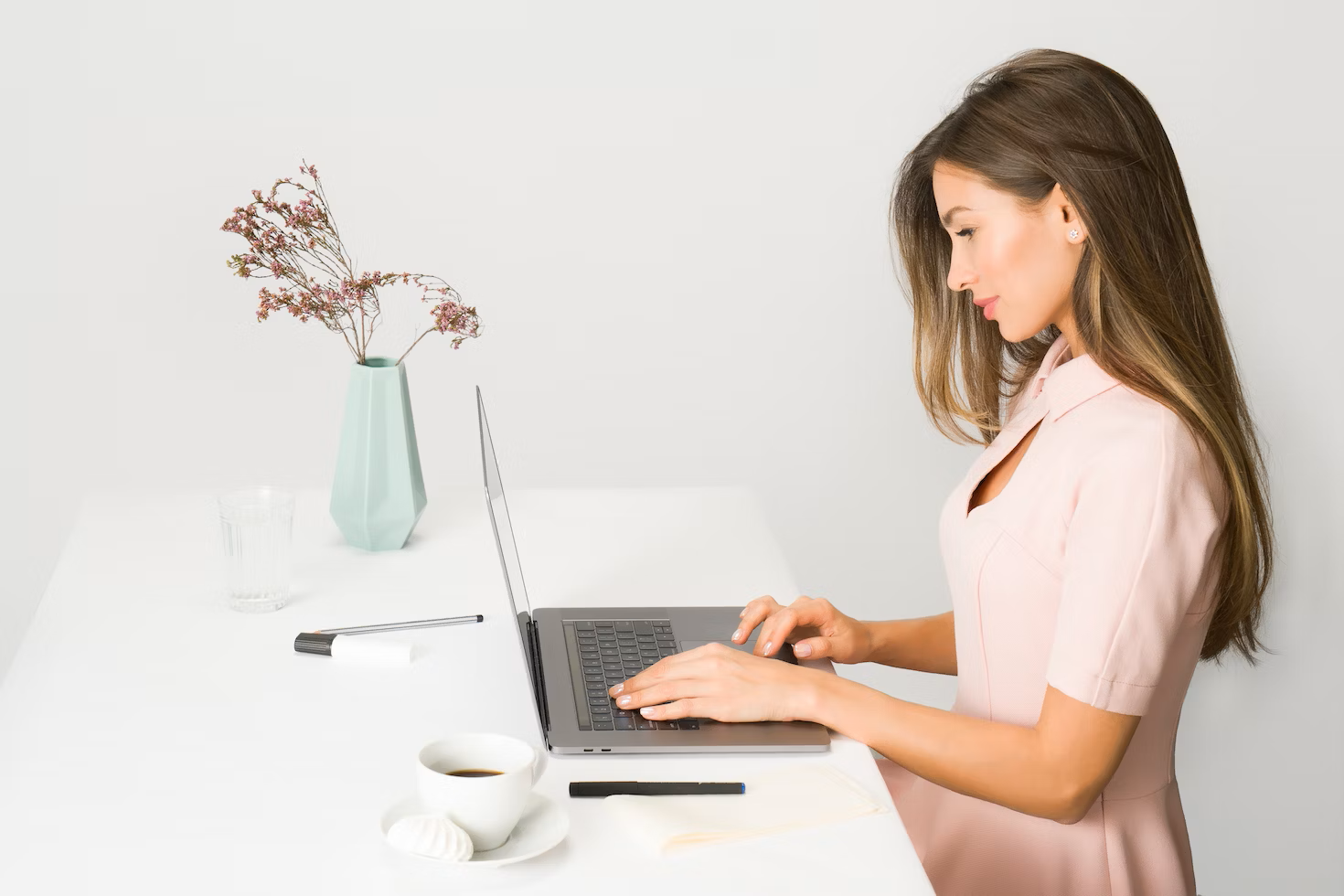 Trademarks in Australia
IP Australia & Institute of Patent and Trade Mark Attorneys
Check out IP Australia for trademark info, application process, and payments. Visit the Institute of Patent and Trade Mark Attorneys of Australia for news and resources on trademark law.
Register a Trademark
When applying, search existing marks to see if yours is distinctive enough and doesn't conflict with others. If accepted, it'll be advertised for 3 months, allowing opposition. Pay the registration fee to finalize.
Registration Requirements
No conflict: Your trademark must not conflict with existing marks.
Distinctiveness: Your trademark must be distinctive, not just a common descriptive term.
Examples of distinctive marks: invented words (like 'Kodak'), suggestive words (like 'Lucky Strike' for matches), or unrelated words (like 'Picnic' for clothing).
Registration Costs
Fees depend on the number of classes your goods or services are in. Additional legal fees might apply. IP Australia offers a TM Headstart service to help determine your trademark's suitability.
Trademark Classes
There are 34 goods classes and 11 services classes. Choose the right class(es) and prepare a specification for your goods and services.
Difficult-to-Trademark Words
Some words are hard or impossible to trademark:
Descriptive words (e.g. 'the best apples')
Generic terms (e.g. 'classic')
Short combinations of numbers or letters (e.g. L-55, FS)
Common surnames or geographic locations (e.g. Smith, Brisbane)
Composite marks (words with distinctive symbols) may be easier to register.
Trademark Infringement
Using a sign substantially identical or deceptively similar to a registered trademark is infringement. Non-registered trademarks may seek protection under common law and legislation.
Visit IP Australia and Institute of Patent and Trade Mark Attorneys of Australia for more information on trademarks in Australia.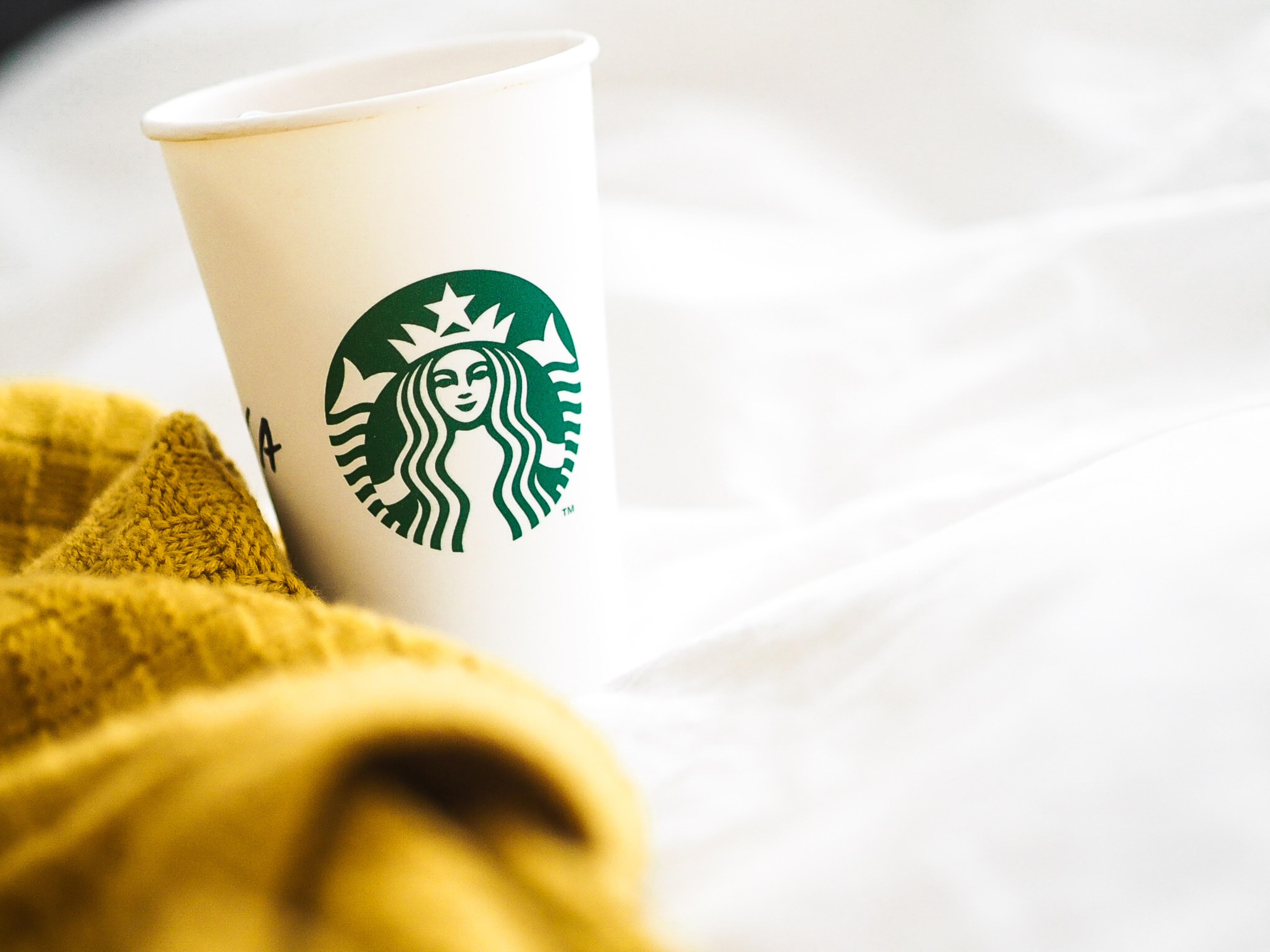 TM Versus R – What's the Difference and Why Does it Matter?
Trademark confusion is common. Many wonder about using TM and R symbols, their meanings, and when to use them.
TM vs. R: The Basics
While there are regional differences in laws, some general rules apply:
TM: Anyone can use this symbol to show that a word, phrase, or logo identifies the source of a product or service. You don't need to register a trademark to use it. Companies often use TM when launching new products or services or during the application process.
R: This symbol means that a word, phrase, or logo is a registered trademark. Only the owner or licensee can use it, and only in regions where the trademark is registered.
Why Does it Matter?
Trademark law is complex, and small details can have significant consequences. Consider seeking advice from a trademark attorney.
Using TM or R symbols might seem irrelevant, but they can have an impact on the protection you enjoy. In some countries, you can use a trademark without registering it (called 'common law' use). However, common law protections aren't as strong as those for registered trademarks.
Using the TM symbol strategically can help you gain distinctiveness over time, allowing for future registration. It also shows the public that you're serious about protecting your brand, which can deter potential infringement.
Unregistered brands have value, but not as much as registered ones. This can be a crucial factor for potential investors.
Why is There So Much Variation in Symbol Usage?
There's no one-size-fits-all approach. Legal implications and marketing strategies influence how companies use trademark symbols.
Large companies like Google might not use symbols consistently due to restrictions in regions without valid registrations. This could limit potential infringement actions or damages they can claim.
Your Trademark Registration Journey
Choosing the right trademark takes time and effort. Trademark screening solutions can help you get started.
How to Use the TM Symbol
Use the TM symbol to show the market that you're serious about your brand and willing to protect it. You can use it even if you haven't filed a trademark application or if your application is pending. However, it doesn't grant you legal rights.
How to Use the R Symbol
Once you have a registered trademark, it's recommended to use the ® symbol to notify others to respect your trademark. It's illegal to use it before registration. Most businesses use the TM symbol until registration, then switch to the ® symbol.
Typing TM and R Symbols
TM: Windows: Ctrl+Alt+T | Mac: Option+2
R: Windows: Alt+0174 | Mac: Option+R
Remember, use the ™ symbol until your mark is registered, then switch to the ® symbol.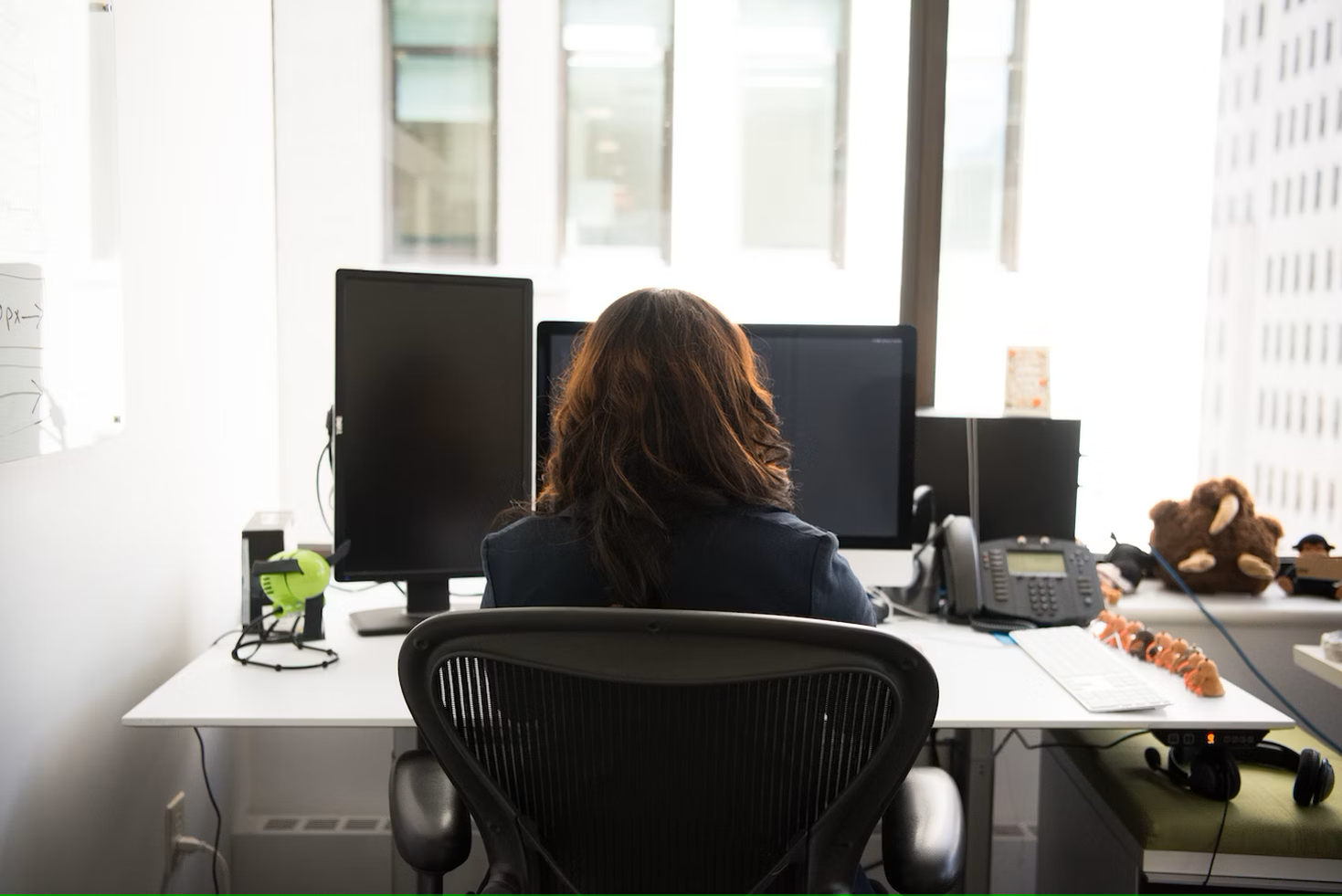 How do I do a registered trademark?
Business legalities can be confusing. Let's make trademarks easy to understand.
What's a trademark?
A trademark protects your business name, logo, or product name. You can have an informal trademark (unregistered) just by doing business. But, registering it is better.
Register a trademark in 3 steps:
Check if it's available

Search government databases (like USPTO for the US) and Google. Use quotation marks for exact matches. Don't worry if it's already registered but not used. A trademark attorney can help.

Register the trademark

Get legal advice from an expert. They'll help with the technical process, which varies by country.

Protect your trademark

Use ™ (unregistered) or ® (registered) symbols. Act on infringement or risk losing your mark. Lawyers can handle this part.
Why trademarks matter
Trademarks protect your hard work and investment in your brand. Be proactive and vigilant against infringement. Let experts handle the legal stuff while you focus on your business.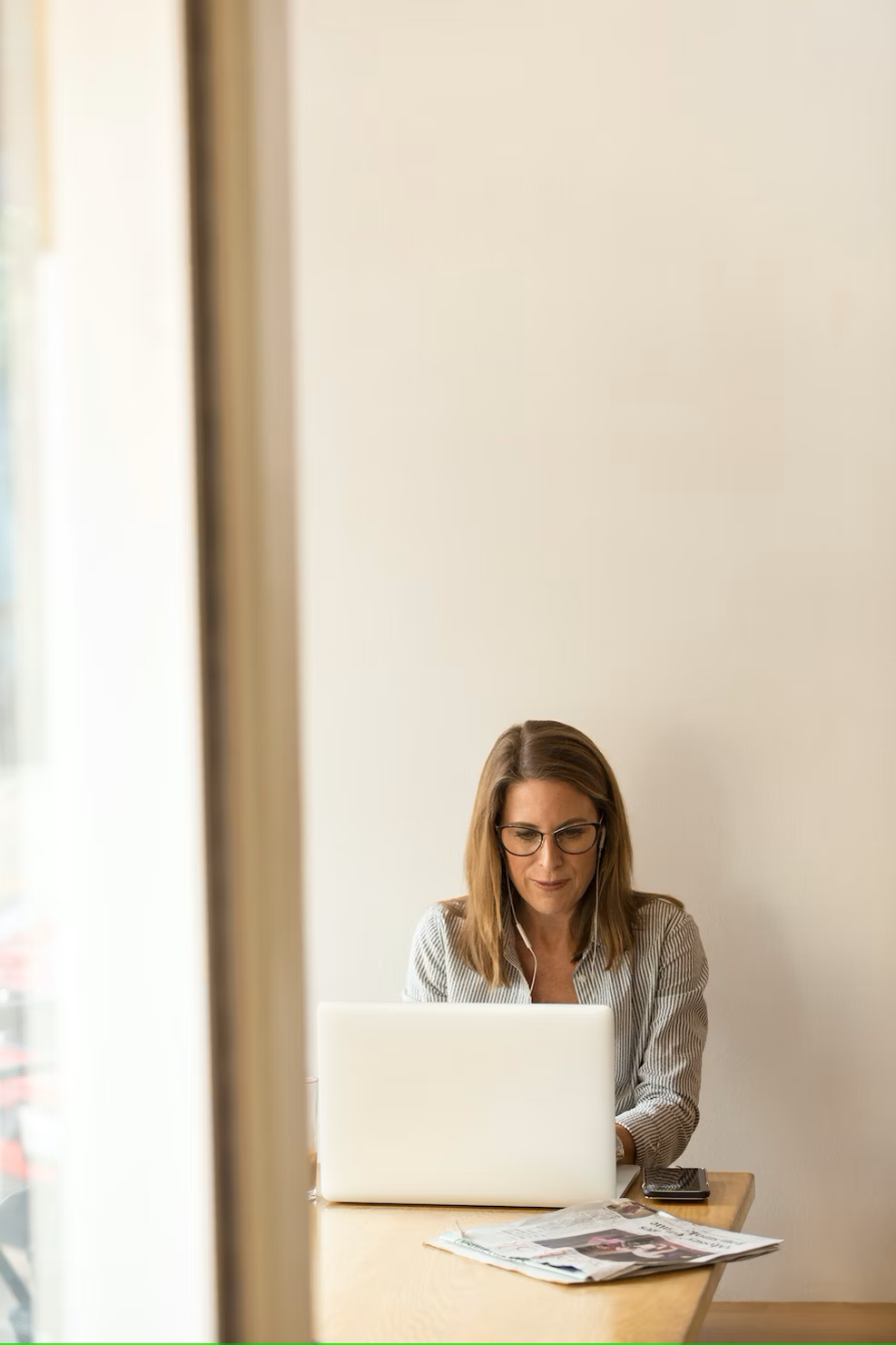 How do I register a trademark name in Australia?
Are you a business owner? Want to protect your brand name? Here's how.
Register your business name:
Use the Australian Securities and Investments Commission (ASIC) to register.
Make sure your name isn't already taken or too similar to another.
Note that registering a business name alone won't protect you from others using it.
Register your brand name as a trade mark:
Check IP Australia's trade mark search system to ensure availability.
Apply as an individual or company.
Be using or planning to use the trade mark.
Cost of trade marking your brand name:
Standard application fee per class: $250 (using picklist) or $400 (without picklist).
TM Headstart application fee: $200 for new application (Part 1 fee per class).
Timeframe for registering a trade mark:
IP Australia takes about three months to examine and respond to standard applications.
TM Headstart applications have shorter timeframes.
Renewing your trade mark:
Renew every 10 years.
Renew up to 12 months before expiry or six months after (with additional fees).
Other useful information
Check for existing brand or business names before registering.
Consider registering as a business name, trade mark, or both.
Plan your budget for registration costs.
You can register a business name as a trade mark, but they don't replace each other.
Standard trade mark registration costs $250 per class with picklist.
IP Australia takes 3-4 months to assess a standard application.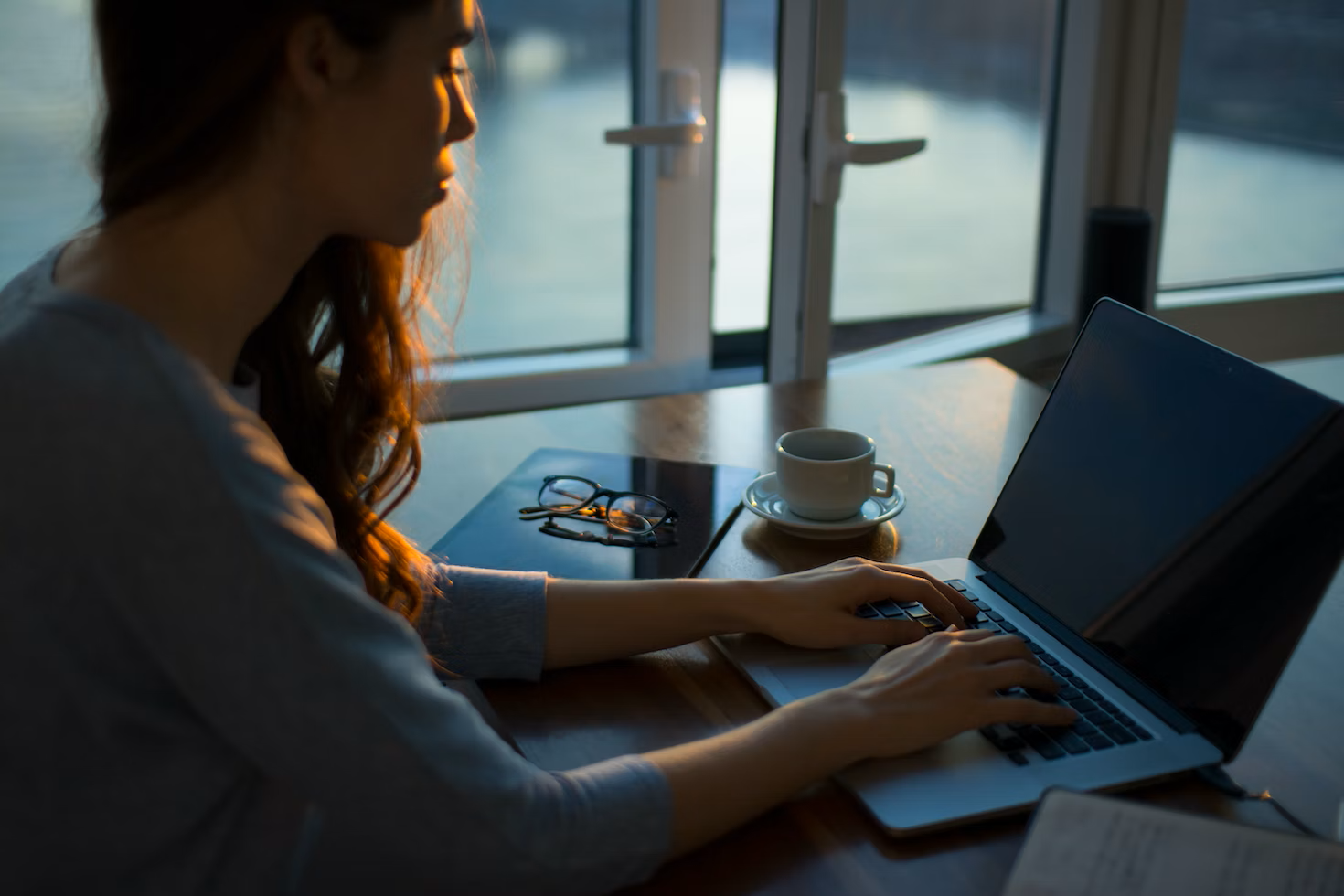 How do I trademark a logo in Australia?
Created the perfect logo for your business? Time to protect it. Here's how to trademark a logo in Australia and why it's important.
Should I trademark my logo?
You don't have to register a logo as a trademark. You can use the ™ symbol without registration, but it won't be legally protected. The ® symbol is for registered trademarks.
Risks: The more successful your business, the more valuable your logo becomes. If someone else has a similar logo and you haven't registered it, it can confuse customers and benefit them instead.
Worst case: A business with a similar logo does poor work, damaging your reputation or registers the logo as a trademark, stopping you from using it.
Cost: Registering a trademark isn't too expensive - $250 per 'class' (product category) with IP Australia. You only pay once every 10 years.
Alternatives: A logo can have some protection under common law and state-based fair trading legislation, but it's harder and more expensive than with trademark registration.
How do I trademark my logo?
Eligibility: You must intend to use the trademark for the class of goods and services you register under and apply as an individual business owner.

No conflicts: Make sure your trademark doesn't conflict with existing ones. Check the Australian Trademark Online Search System.

Apply online: Use IP Australia to apply.

Approval process: It takes about six months from submission to formal approval.

Global registration: Use the Madrid Protocol to apply for trademark protection in multiple countries.
How do I protect my trademarked logo?
Enforcement: You're responsible for enforcing your trademark. Send a letter of demand, try alternative dispute resolution tactics, and go to court as a last resort.
Usage: You must use your trademark to protect it. Non-use for five years can lead to removal.
Renewal: Trademark registration lasts 10 years. Renew every 10 years, up to 12 months before or six months after the due date (with a late fee).
Summary
Ensure your logo is unique and doesn't conflict with existing trademarks.
Register the logo under the correct goods and services class.
Use a trademark professional to help with the process.
Use your trademark consistently to maintain protection.
Renew registration every 10 years.
How much is trademark registration Australia?
Not as pricey as you think…
Learn the cost of registering a trade mark in Australia. Save money by consulting a trade mark lawyer before filing.
DIY or Expert Help?
You can apply for a trade mark without a lawyer. But, an expert makes registration smooth. Costs depend on:
Expert fees
Government charges
Objections from third parties
Trade mark infringements
Always search the trade mark register before applying.
Trade Mark Costs Australia
Registration starts from $250 per class. Headstart applications start at $200 per class. Full government charges below:
Standard application fees

With picklist: $250 per class
Without picklist: $330 per class

Headstart application fees

Part 1 fee (new request): $200 per class
Part 2 fee (official filing): $130 per class
Total: $330 per class
Professional Filing Costs
Some trademark attorneys charge $950 + GST + gov't fees to file. Plus $350 + GST admin fee for handling notices and registration.
Price Breakdown
Fees should cover searches, advice, and goods/services specifications. Be cautious of per-class charges.
Trademark Search
Search for free to see if your trade mark is available. Fill out the contact form for a free search from us.
Government Charges
Charges depend on the application type and number of classes. Learn more on IP Australia's website.
Trademark Registration Costs
A single class registration with a registered trademark attorney may cost $895. This covers 10 years in a simple case.
Extensions and Oppositions
Extensions and oppositions incur extra fees. Contact a trademark expert for advice and cost estimates.
Renewing Your Trademark
Renew every decade to maintain protection. Costs may include:
Single class renewal: $250 (our fee) + $400 (IP Australia fee)
Additional classes renewal: $110 (our fee) + $400/class (IP Australia fee)
Global Trademark
For international trademarks, costs vary depending on countries, professionals, and application methods. Contact us for a fixed-fee estimate.
How much does it cost to put a trademark?
Trademarking a business name costs $225-$600 with the U.S. Patent and Trademark Office (USPTO). State registration costs $50-$150. But remember, legal fees add up.
Trademarks protect your business identity. They cover names, logos, and product labels. Service marks are for services, but people often use "trademark" for both.
Federal Trademark Fees
Each application covers one class of business. If you sell different goods or services, you might need to pay fees more than once.
E-file fees: File online with the Trademark Electronic Application System (TEAS). Regular TEAS costs $400, TEAS RF is $275, and TEAS Plus is $225.
Paper filing fees: Filing a paper form costs $600.
Legal fees: Lawyers charge $500-$2000 for a business name search and filing your trademark.
State Trademark Fees
State-level trademarks are for localized businesses.
Corporations and LLCs: Business name registration is included when forming your entity. Fees are usually less than $150.
Sole proprietors and partnerships: Register a "fictitious name" for $50-$150. If you use your legal name as your business name, apply to your Secretary of State for a trademark.
Why Trademark Your Name?
Federal registration gives you protection in all 50 states and additional benefits:
Proof of ownership without further proof
Listing in the USPTO's online records
Right to use the ® symbol
Public notice of the trademark
Right to file a lawsuit in Federal Court
Right to recover cash damages and attorney's fees
Right to block counterfeit products at the border
Right to register your business name in foreign countries
Important Statistics
50-80% of trademark filings are rejected on the first try
Discount legal sites charge $400-$500 for trademark services (application only)
Experienced trademark attorneys charge $1000-$2000
Trademark filing takes six months to three years
Other Costs
If you haven't started using the name, expect extra steps and costs. You'll need to file a Statement of Use ($100 fee) or request a six-month extension. Legal fees range between $250 and $700.
Common Mistakes
Choosing an inexperienced attorney
Insufficient research on business names
Incorrect class of business filing
Not applying for multiple classes if needed
Trademarking logo but not business name
Registering a too generic name
Trademarking URL with suffix
Global Business
Foreign businesses have three options for trademarking in the U.S.: foreign application, foreign registration, or Madrid Protocol application. U.S. businesses can register in each country they operate.
Reasons to Trademark Your Business Name
Common law trademark protects you locally. Registering your business name with the state provides some federal protection. But a federal trademark offers broader protection, registration in all 50 states, and stronger legal standing.
Frequently Asked Questions
Difference between trademark, patent, and copyright? Trademarks protect business names and logos, copyrights protect creative works, and patents protect inventions.
Cost to trademark a business name? Filing fees range from $225-$600 per class, and attorney fees range from $500-$2000.
Are business names protected without registration? Yes, but only locally. Proving ownership in court can be challenging.
Is it better to trademark your logo or your business name? Trademark both for full protection, but if you can only afford one, choose your business name.
Steps to Trademark a Business Name
Name Choice: Avoid common or generic words. Make sure your name isn't too similar to someone else's, especially competitors.

Trademark Search: Use the USPTO's Trademark Electronic Search System to find similar names. An attorney or search company can help, but fees may apply. Search thoroughly for all possible name variations.

Trademark Application: Choose the correct class of business from the 45 options provided by the USPTO. File electronically via the TEAS system or by mail. Faxes are not accepted.

Review: An examining attorney reviews your application using the Trademark Act of 1946 and the Trademark Rules of Practice. This process takes several months.

Office Action: If there are issues with your application, the examining attorney sends an "office action" asking for clarification or changes.

Opposition: If your application passes review, your business name is open for "opposition." This allows others with similar names to object. If unopposed, your trademarked name is listed on the Primary or Supplemental Register.

Maintain: After five years, submit a "Declaration of Continued Use" ($100 fee) with proof of ongoing name use. Renew your trademark every nine years, costing $400-$500 per class of goods/services.

Trademark Watch: Set up a "trademark watch" with your lawyer or a specialized company to monitor attempts to trademark similar names. If needed, send a cease and desist letter or file a lawsuit.
Reasons You Might Not Trademark Your Business Name
Your business name is protected locally the moment you start using it, as long as it doesn't belong to someone else. Common law trademark offers local protection against other businesses using your name. If you've registered your business entity or fictitious (DBA) name with the state, you already have some federal protection.
Reasons to Trademark Your Business Name
A federal trademark lets you register your business name in all 50 states and other countries. If your name is trademarked federally, you can sue in federal court to protect your branding. Lawsuits might let you collect cash awards or press criminal charges against anyone who tries to use your business name. By registering a trademark, you also ensure that you're not violating someone else's trademark with a similar name.
Do I need to register a trademark in Australia?
The Internet lets you build your brand easily. But it's a global game. Different countries have different trade mark rules. Do you need to use a trade mark when you first register it? Let's find out.
Two Ways to Register a Trade Mark
In Australia, using a trade mark is vital. It helps decide:
ownership
distinctiveness
removal from the register for non-use
cancellation
Using an unregistered trade mark can cause trouble. Someone might accuse you of infringement. You could waste money rebranding.
First to Use Countries
Australia prioritizes the first to use a trade mark. The US and New Zealand do the same.
First to File Countries
Some nations focus on who filed first. China and Japan are examples. Register your trade mark in your target markets. Be cautious in first to file countries.
Using a Trade Mark in Australia Before Registration
Many use a trade mark before registering it. They might be scared of the process, costs, or lack education on trade mark registration. This can be risky.
If accused of infringement, hire a trade mark attorney.
The best time to use a trade mark is after registration. But that's not always possible. Be careful using a trade mark before registration.
Key Takeaways
Before using a trade mark when you first register it, consider:
the jurisdiction you're applying in
how to protect your intellectual property
First to Use: Priority goes to the first to use the trade mark.
First to File: Priority goes to the first to file a trade mark application.
Protect your brand by registering a trade mark for your business name and logo. You can use an unregistered trade mark, but it has no IP protection. Only registered trade marks can use the ® symbol.
A trade mark is your identity. Register a trade mark for names, logos, domain names, and services. Registration grants exclusive rights.
Registering a trade mark takes time. Classify your brand and search for existing trade marks. Once registered, use the ® symbol.
Using someone else's trade mark is illegal. Make sure you're eligible before registering. Owners can be individuals, companies, associations, or a mix. Unincorporated associations, registered charities, and legislative bodies can own collective trade marks. The applicant can't be a business or trading name. Use the trade mark for the goods or services in the application.
How long does it take to apply for a trademark in Australia?
Registering a trademark takes time. In Australia, it takes at least 7.5 months. Learn more about the process to save time and avoid surprises.
A trademarks attorney can help. They know how to deal with IP Australia efficiently, the body in charge of trademarks.
A trademark helps protect your intellectual property and your place in the market. Let's see what's involved and how long it takes.
Trademark Registration Process
First, check if you have an eligible trademark. It can be a sign, phrase, logo, word, or color that sets your business apart.
File your trademark application correctly. Choose the right capacity (individual or company) and legal owner. Don't infringe on other trademarks.
Classify your goods and services. Understand your market position. An experienced provider can help with research, application, and submission.
A qualified trademark professional ensures a valid registration without mistakes.
Once your application is lodged, expect examination in about 4 months. If approved, it's advertised as accepted (around 5 months in). A 2-month window allows others to object.
No oppositions? The application proceeds. Professionals can offer experience and advice for success.
Request assessment before filing. Check the viability of your trademark and its approval chances. You'll know preliminary results in 5 business days, not 4 months. Registration still takes 7.5 months, but you'll know if your trademark is likely to be accepted.
If no oppositions during the 2-month period, your trademark will be registered and protected. After the opposition period, you'll get a certificate of registration.
Your trademark will be registered and protected for 10 years in Australia. A trademarks attorney can remind you of expiry deadlines and help you renew.
International Convention and Priority
Australia is part of an international convention. The 7.5-month process is due to priority trademark filing. File in one country, and you have 6 months to file in other countries. This includes Australia.
Claim your original filing date for priority purposes. If someone in another country files before you and then files in Australia within 6 months, they get priority over the trademark.
Registration Process and Service Providers
The trademark registration process can be straightforward. But a service provider can help from planning to full registration, reducing administration time and ensuring a valid registration.
Can You Expedite Registration?
No, due to the international treaty and process, 7.5 months is the minimum timeframe. There is no way to speed up the full registration period.
You can speed up the initial examination by requesting a prefiling assessment to test the waters before submitting a formal application.
5 Tips to Minimize Trademark Processing Time
Conduct a thorough trademark search.
Request a Trade Mark Headstart from IP Australia.
Respond quickly to any issues.
Submit an accurate trademark application.
Choose a strong trademark.
Follow these tips to save time during the trademark registration process.