How much is a registered trademark?
In Australia, registering a business name through the Australian Securities and Investment Commission (ASIC) doesn't grant exclusive ownership. To protect your brand, you need to register a trade mark. This article explains the costs and types of trade mark applications.
Types of Trade Mark Applications
Standard Application (one part payment)
TM Headstart Application (two part payment)
TM Headstart Application
This pre-lodgement assessment identifies potential issues before formally filing an application. The table below shows the fees:
| Action | Fee |
| --- | --- |
| TM Headstart new request – per class (Part 1 fee) | $200 |
| TM Headstart new representation – per class (Part 1 fee) | $150 |
| TM Headstart additional class fee – per class (Part 1 fee) | $200 |
| TM Headstart – per class (Part 2 fee) | $130 |
You have five business days to respond to assessment issues, or the application will discontinue.
Standard Application
This can be lodged online with or without a picklist. Fees are as follows:
| Action | Fee |
| --- | --- |
| Trade mark application (using picklist) | $250 per class |
| Trade mark application (not using picklist) | $400 per class |
| Series trade mark application (using picklist) | $400 per class |
| Series trade mark application (not using picklist) | $550 per class |
Lodging Applications Offline
If you can't lodge electronically, you can submit by mail:
| Action | Fee |
| --- | --- |
| Trade mark application (paper) | $450 per class |
| Series trade mark application (paper) | $600 per class |
Key Takeaways
Registering a business name with ASIC doesn't grant exclusive ownership; you need a trade mark.
Always conduct a trade mark search before choosing a business name.
Assess whether you have the right information for a TM Headstart Application.
Frequently Asked Questions
Do I need to file a trade mark application to protect my business name? Yes.
How much does it cost to trade mark my business name? $330 for TM Headstart or $250 for Standard Application.
How much does it cost to lodge my trade mark application offline? $450 per class.
What kind of trade mark applications can I make? TM Headstart or Standard Application.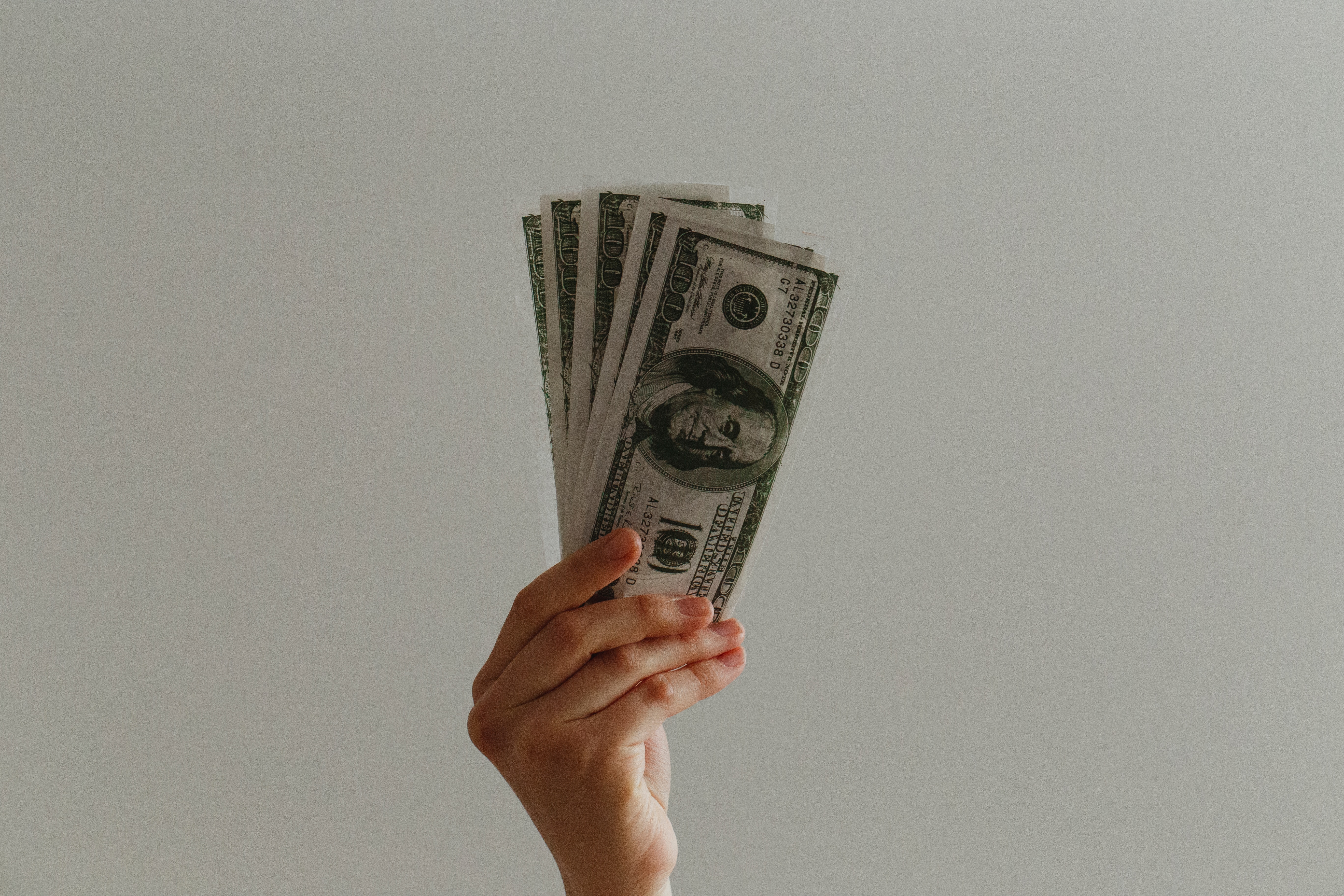 How much is the fee for trademark online?
Australian Trademark Costs
Your brand is precious. Protect it by registering a trademark. In Australia, it'll cost you $1500-$2000. Let's explore the process.
Registering a Trademark in Australia
Just like in the US, registering a trademark in Australia is simple with an experienced attorney.
Step One: Search IP Australia for existing trademarks. Make sure your brand isn't already registered. This step is crucial for your application's success. Trademark search is free, but attorney fees apply.
Step Two: Determine your product's class. There are 45 classes of goods and services. Choose wisely, as you can't expand the list later. IP Australia provides a picklist of 60,000 descriptions to help. More classes mean higher costs.
Step Three: Submit your application online through IPAustralia.gov. Include your details, trademark representation, goods or services description, relevant classes, and pay the fee.
Filings Costs
Application cost: $250-$550 per class, depending on the use of picklist and series trademark application.
Registration cost: None!
Extension cost: $100 for circumstances beyond control, or $100 per month for other reasons.
Opposition cost: Varies from no fee to $150 per month to $800. Check the full list here.
Renewal cost: $400 per class online, with additional $100 per month for late renewals.
Attorney's cost: $1000-$1500, depending on application complexity.
The process is straightforward, but hiring an attorney can make it even smoother.
Trademark Name and Logo Costs
Trademark costs depend on the number of classes and the application method.
Standard Filing Service: Cheaper at $250 starting cost, but less forgiving of mistakes.
TM Headstart Service: $330 starting cost, but offers assessment services to avoid errors.
Remember, the more classes you choose, the higher the cost.
Extensions, Renewals, and Alternatives
Extensions: Additional fees apply for extensions during the application process.
Renewals: Necessary to protect your assets, with fees of $400 per class online.
Alternative: If you can't submit online, higher fees apply for postal applications ($350-$500 per class).
How much does a trademark application cost in Australia?
Registering Your Trade Mark in Australia
As a business owner, registering your trade mark in Australia is essential. Before you apply, consult with Australian intellectual property law experts to ensure a valid application and no infringement of other trader's rights.
Trade Mark Application Costs
Goods and services are classified into 45 classes for trade mark registration. Fees are paid per class, and the number of classes your application falls within determines the cost. Using the "pick list" of preset goods and services reduces fees.
Hiring a registered trade mark attorney can help reduce overall fees and improve the chances of success for your application. For a single class application, expect to pay between AU$800-$1,100, inclusive of professional, government services, and GST.
Trade Mark Registration Process
IP Australia takes about 4-5 months to examine trade mark applications. Once accepted, it's advertised for opposition purposes with a two-month opposition period. If there are no oppositions, registration should follow within a few days.
Adverse Report
IP Australia may issue an adverse report if there's an objection to the trade mark application. Seek expert advice from intellectual property lawyers before responding. Typical fees for advice and responding to the examination report range from $1,500 - $2,000 plus GST.
Trade Mark Opposition
If you want to oppose a trade mark application, consult intellectual property lawyers for assistance. Additional charges apply, including IP Australia filing and hearing fees.
Global Trade Marks
There's no such thing as a global trade mark since they are jurisdiction-based. To obtain overseas trade marks, use WIPO to designate countries of interest. Fees are charged per mark, per class, per country basis.
Protecting Your Trade Mark
Trade marks act as both a sword and a shield. They add value to your business when selling it. File a trade mark application as soon as possible to avoid issues caused by other traders using your brand.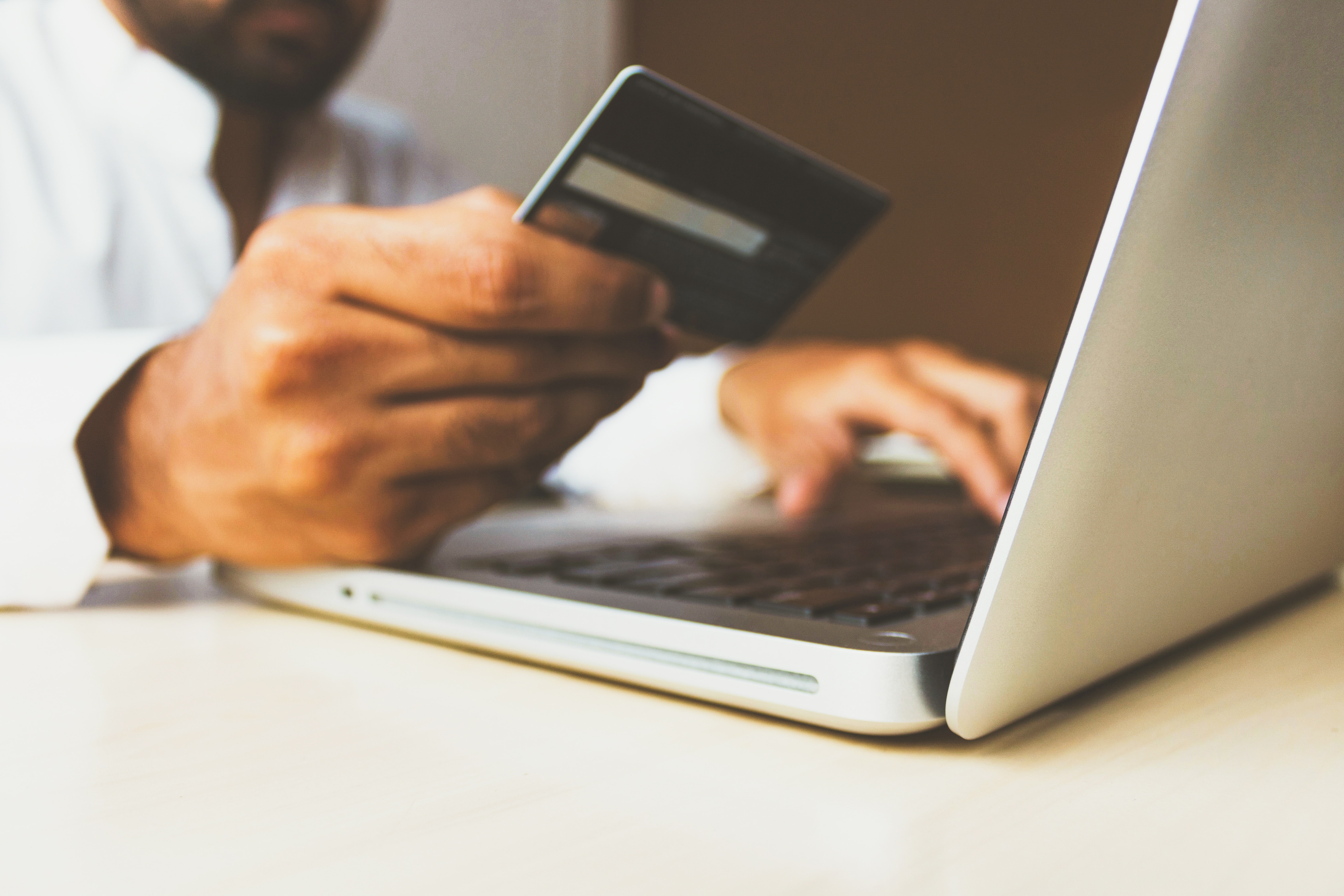 Domain Name and Trade Mark Costs
Registering a domain name is crucial for your online presence. If you're considering registering a domain name and trade mark to protect it, consider the following costs:
Australian Domain Name Cost
Check your domain name availability and have an ABN or ACN before registering. .au Domain Administration Ltd (.auDA) is a reputable registrar, and the wholesale price for a ".au" domain name is $8.67/year, including GST.
Trade Mark Cost
Protect your domain name using registered trade marks. IP Australia offers two main application pathways:
TM Headstart Application: Get a pre-assessment from an expert examiner at IP Australia. Pay a $200 fee per class of goods and services for Part 1, then a $130 fee per class for Part 2 after receiving examination results.

Standard Trade Mark Application: IP Australia reviews applications after filing (about 4-5 months). The cost is $250 per class if you use the trade mark picklist, or $400 per class without it.
Legal Fees
Consider hiring a lawyer to help you register your trade mark, as the process can be complex.
Key Takeaways
When protecting a domain name via a registered trade mark, consider the costs of domain name registration, trade mark registration, and legal fees.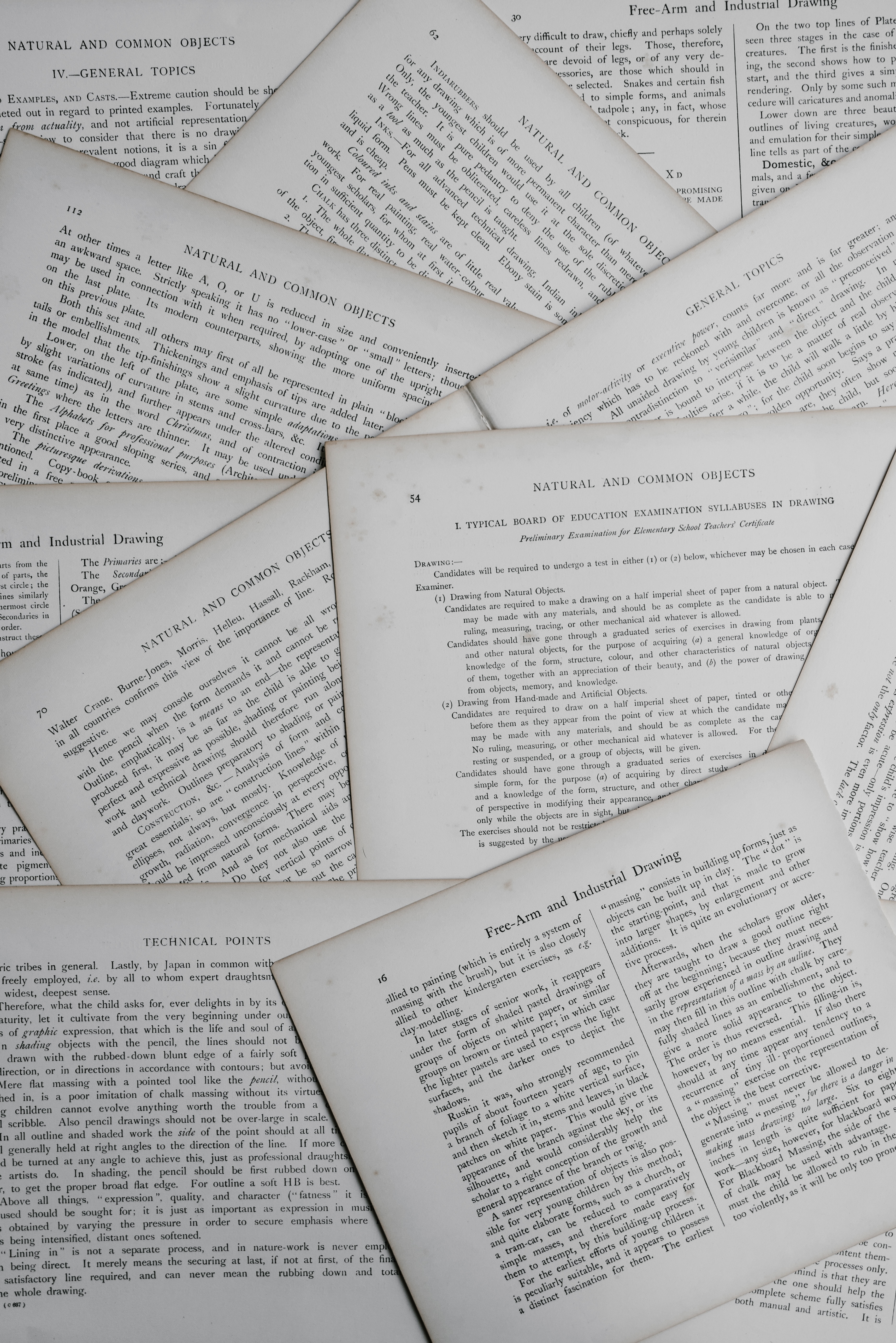 What do you put on a trademark application?
A 'trade mark' under Australian law is a sign used to distinguish one's goods or services from others. Signs can include letters, words, names, signatures, numbers, devices, and more.
There are three types of trademarks: defensive, certification, and collective.
Unregistered Trademarks
Australia is a 'first-to-use' jurisdiction, meaning that rights can be established in unregistered or 'common law' trademarks. However, asserting these rights can be difficult without a trademark registration.
Famous Foreign Trademarks
Australian law doesn't explicitly recognize famous or well-known trademarks, but those with a substantial reputation in Australia get broader protection. Reputation may be proven through high sales volumes or extensive advertising and promotion.
Filing Procedure and Documentation
Trademark applications are filed electronically through IP Australia's online services portal. No documentation like a power of attorney or certificate of good standing is required.
Trademarks Online and Domain Names
There's no separate regime in Australia for online trademark protection. The Australian Domain Name Authority (auDA) is responsible for licensing domain names. A domain name may be registrable as a trademark if certain conditions are met.
Parodying a Trade Mark
Parody is not a statutory defense to trademark infringement. However, mere reproduction of a trade mark in creative content may not amount to infringement if the mark isn't used as a 'badge of origin.'
Trade Marks and Search Engine Optimization (SEO)
Using another's trade mark as a keyword in Australia is allowed after a High Court decision. However, infringement may occur if the use of the trade mark in search results amounts to its use as a trade mark.
Business Names, Company Names, and Domain Names
Separate registration systems exist for these names, and registration doesn't automatically prevent others from using the name. Registering a valuable name, brand, or sign as a trade mark is advisable.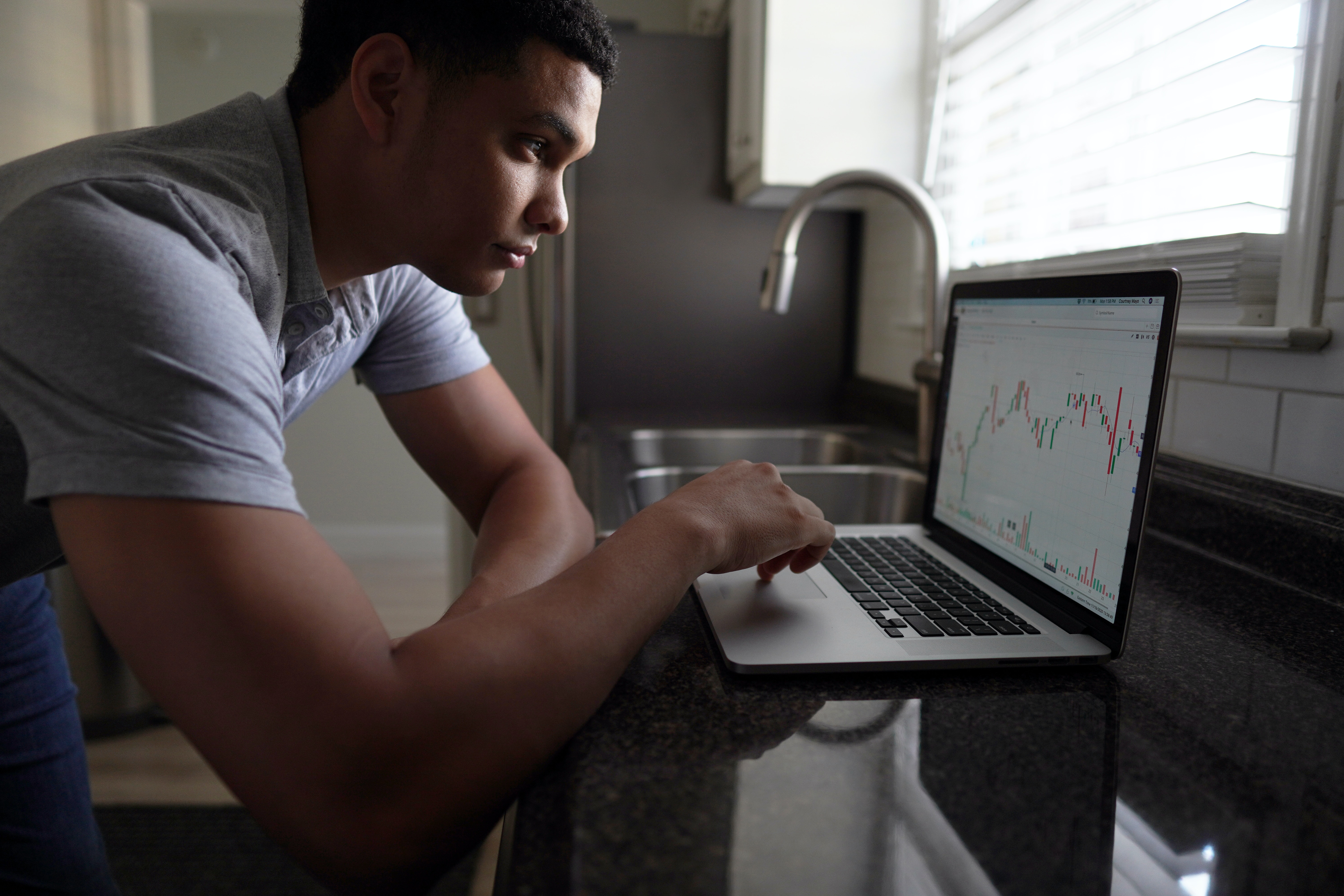 Who can file trademark application in Australia?
Applying for a Trade Mark
To apply for a trade mark, you need to:
Live in Australia or New Zealand, or have an agent who does.
Intend to use the trade mark for your goods and/or services.
Who Can Apply for a Trade Mark
The applicant can be an individual, a company, an incorporated club or association, an incorporated entity, or any combination of these. Trusts, business names, trading styles, unincorporated associations, clubs, partnerships, or societies can't apply since they don't have a legal personality.
Collective Trade Marks
Unincorporated associations can own collective trade marks.
Joint Applicants
The full name of each joint applicant, whether individual or company, is required. They shouldn't be captured as one single applicant.
Individual Applicants
The full name of the individual is required. A family name and a given name are enough, but a family name with only an initial is not.
Partnerships
Australian partnerships usually can't be listed as trade mark owners. Each partner needs to be listed as a joint owner instead.
Incorporated Associations
Associations may be incorporated under state laws or registered under Commonwealth legislation.
Companies
The full company name is required, along with its Australian Company Number (ACN) or Australian Business Number (ABN).
Government Departments
The traditional form of a government department's name is "The Crown in Right of the Commonwealth/State of X (followed by the department name or c/- the department name)."
Quasi-Governmental Instrumentalities
These bodies can apply for trade marks. Reference should be made to the authority under which the instrumentality functions.
Strata Corporations, Strata Companies, Owners Corporations, and Body Corporate and Community Title Schemes
These entities can apply for trade marks. If unsure, consult your team leader.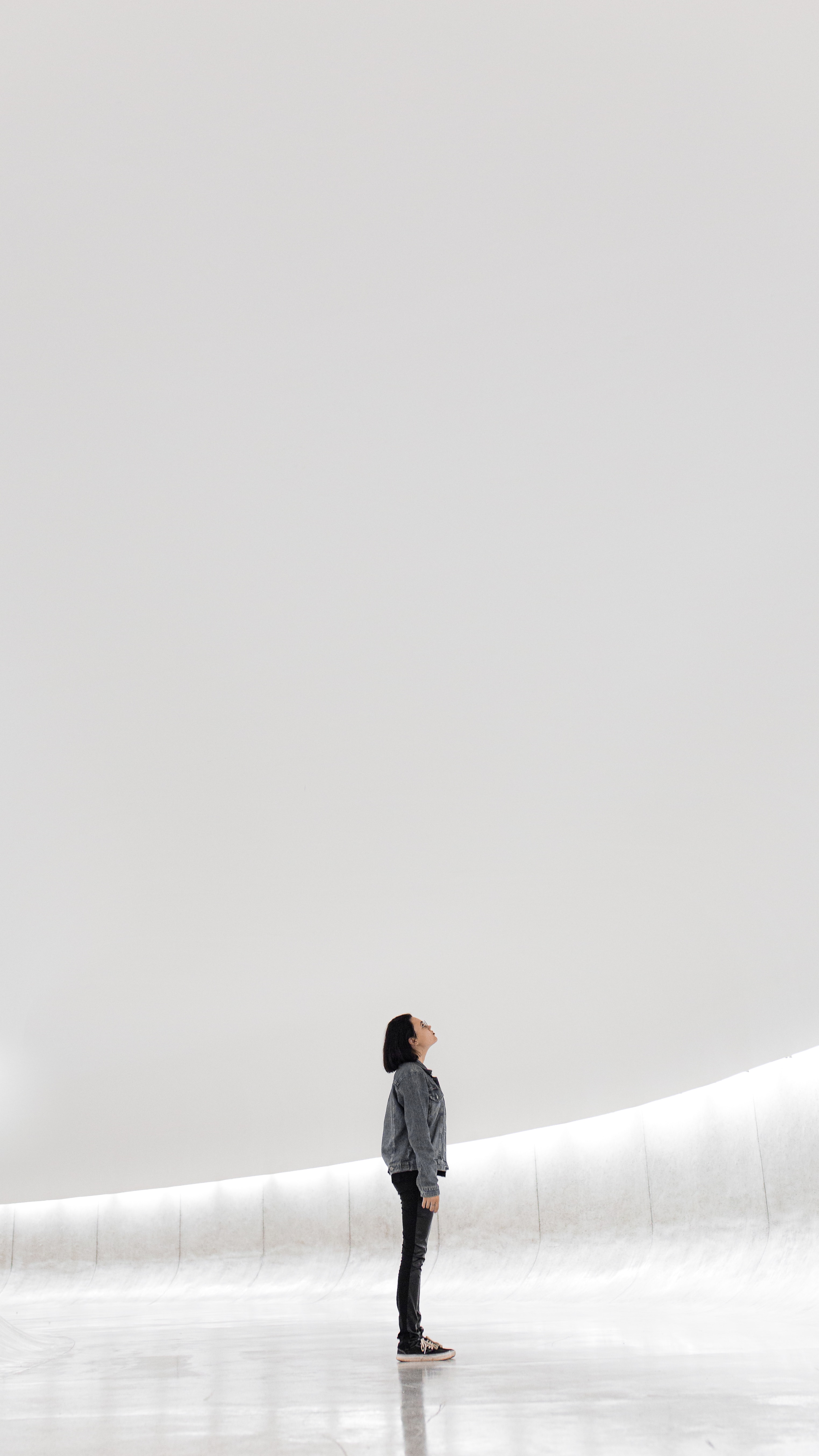 What is the cheapest way to trademark a name?
The No-Cost Trademark
Believe it or not, you can get a trademark for free. Just pick a brand name, launch a product or service, and you've got legal rights to that name.
No need to register with the government. The trademark is automatic. But remember, unregistered trademarks have weaker legal protection. Defending them in court can be tough. Registering your trademark gives stronger protection.
Registering also helps you avoid legal battles. If your trademark is too similar to another, the registration office will reject it. That's one less headache for you.
For startups, the cheapest and fastest way to register a trademark is online, through the United States Patent and Trademark Office (USPTO) website. It usually costs around $225 per class of goods or services. But be patient—the process takes months.
Before registering, search for existing trademarks. Make sure your mark is available. And consult a trademark attorney for guidance. They'll help you navigate the process smoothly.
Do I need a lawyer to file a trademark in Australia?
Do It Yourself or Hire a Trademark Expert?
You can apply for a trademark without a lawyer or attorney. But should you? It's worth considering expert advice for a smoother registration process.
Why Experts Matter
Intellectual property lawyers specialize in trademarks. They know the ins and outs of the field. If you're thinking about registering a trademark, it's a good idea to work with one.
DIY vs. Trademark Attorney
Registering a trademark yourself might save you money, but it can be complicated. Mistakes or changes could cost time and money later on. A trademark expert helps you avoid these issues and makes the process hassle-free.
We recommend hiring a trademarks attorney or an experienced IP solicitor.
Risks of DIY Trademark Applications
DIY trademark applications can go wrong. You might not get the protection you need, leading to costly re-registrations or an inability to stop others from using similar brands. DIY applicants often face obstacles during examination and might abandon the process.
A qualified trademarks professional ensures you have options and guides you through any challenges.
General Lawyers vs. Trademark Attorneys
A lawyer with trademark experience can help, but make sure to check their qualifications. It's best to work with someone who specializes in trademarks, rather than a general lawyer.
Why Choose a Trademark Attorney?
Clients sometimes receive incomplete advice from general lawyers. Trademark attorneys know the trademark process and can advise on various trademark law issues. They help clients develop a long-term trademark strategy.
The Importance of Strategy
A good trademark attorney helps you see the big picture. They'll guide you in making the right moves and avoiding risks. Choosing an expert ensures peace of mind.
Remember, trademarks are important for your business. Don't take shortcuts. A qualified trademarks attorney will protect your brand and help you navigate the complex world of trademark registration.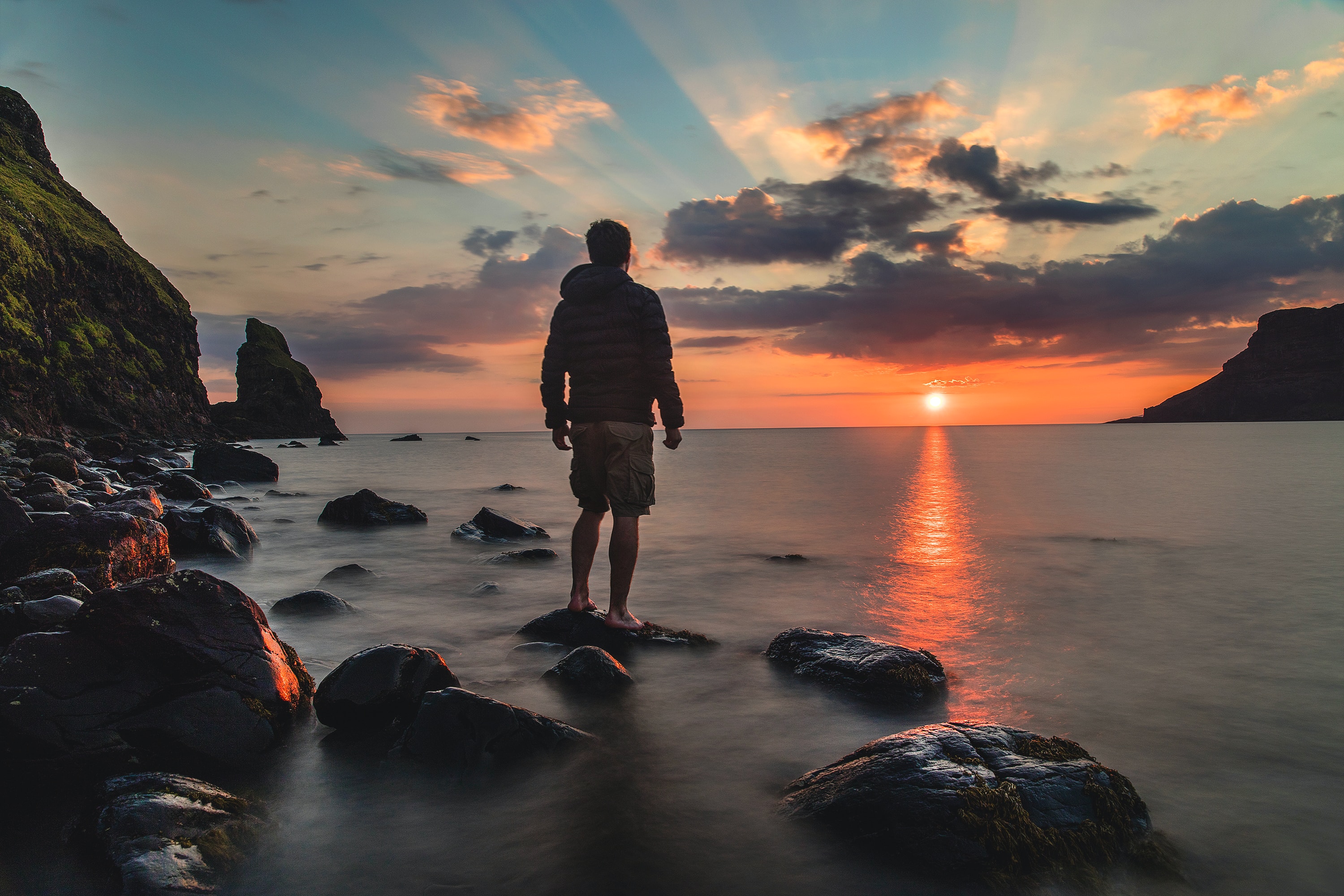 How do trademarks work in Australia?
Trademarks in Australia
Trade marks in Australia are protected for 10 years and can be renewed every decade for a fee. You can renew 12 months before the due date or up to 6 months after, but late fees may apply.
Trademark Laws
Australian trademarks are governed by the Trade Marks Act 1995 and Trade Marks Regulations 1995. These laws ensure consistency with international practices.
What Are Trademarks?
A trademark must be a sign used or intended to be used to distinguish goods and services.
Types of Signs
Signs can include letters, words, names, numerals, shapes, colors, sounds, and more. They can be grouped into categories like colors, sounds, and shapes.
Colors
Color trademarks are recognizable hues, like Cadbury Chocolates' deep purple (TM #779336).
Sounds
Sounds must be graphically represented, typically through sheet music, to be registered.
Shapes
Shapes can take various forms, like the shape of goods, packaging, or 3D objects related to goods. Examiners use a series of questions to determine if a shape is distinctive enough.
Use or Intent to Use
To register a trademark, you must show use or intent to use, preventing "squatting" on trademarks.
Distinguishing Goods and Services
Trademarks must be capable of distinguishing your goods or services from others, as required by section 41(2) of the Act.
Trademark Ownership
Registered trademarks are owned by the registered owner, whose name appears on the trademark registration.
Protection and Rights
Trademark owners have exclusive rights to use the trademark, authorize its use by others, and deal with it as they see fit. They can also seek relief in case of infringement.
What are two requirements for a trademark to be registrable in Australia?
To apply for a trade mark, you must:
Reside in Australia or New Zealand (or have an agent that does).
Intend to use the trade mark for goods and/or services in your application.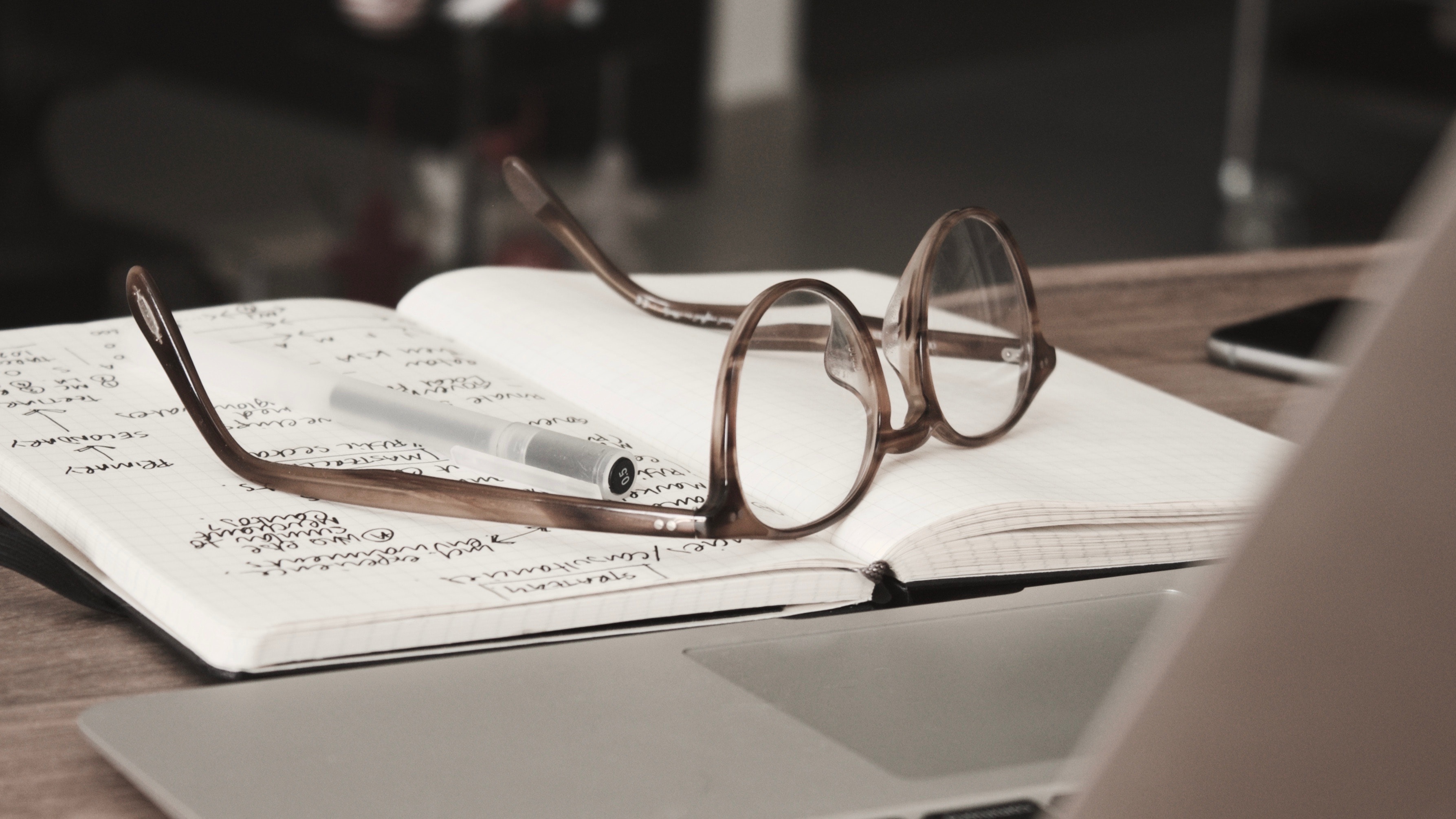 Minimum Filing Requirements
The minimum filing requirements include:
1. Indication of Registration
The application must show that you seek to register the trade mark. Examples:
A form titled "Application to register a trade mark."
A statement like "I want to register a trade mark."
2. Applicant's Name
The application must specify the applicant's name:
For individuals: Surname and initial (full name is preferable).
For companies: Full designation is not required for minimum filing, but may be needed later.
The application must include enough information for the Registrar to contact the applicant:
Applicant's address, phone, or fax number.
Agent's contact information, if applicable.
4. Trade Mark Representation
The application must clearly show the trade mark:
Include a clear representation of the trade mark.
For non-traditional signs, provide a description.
5. Goods and/or Services Specification
The application must specify at least one good or service:
A specification claiming "all goods" or "all services" does not meet minimum filing requirements.
Class numbers are not required at this stage.